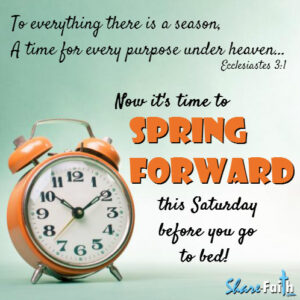 Daylight Saving Time in the United States begins at 2:00 AM on Sunday, March 10!
So make sure on Saturday night when you go to bed to set your clock FORWARD 1 hour, so you won't be late for church.
The United States begins Daylight Saving Time at 2:00 a.m. on the second Sunday in March and reverts to standard time on the first Sunday in November.